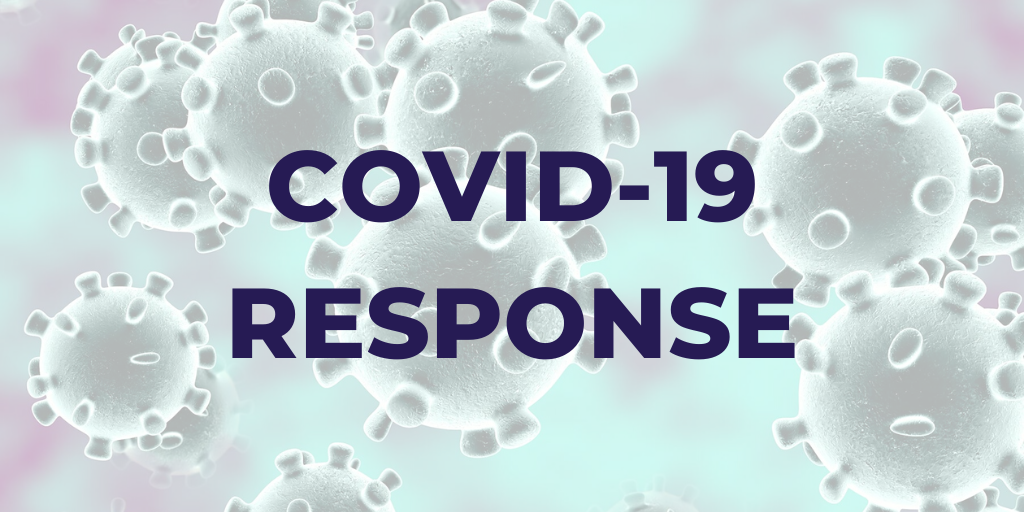 Published by TMD
Update as of Friday, June 19, 2020 12:00 pm PST
Effective Communications in Challenging Times
No one can argue the fact that our industries, our communities and our nation are going through unprecedented changes. We can easily say we are experiencing severe turbulence and effectively communicating with customers, employees and stakeholders have never been more challenging. For those of us who are able to do it well will be able to project a vision for the future and map out a practical path forward. The ability to do this successfully is rooted in the difference between leading and managing.
During periods of rapid change, our ability to adapt (and in many cases to make necessary and long overdue changes) to a situation and respond will be tested. As noted in several of my previous reflections, are the times when a leader's ability to communicate will make the difference between success and failure, regardless of whether they are in the C-suite or on the front line of their organizations. Fostering positive and thoughtful communication, and the ability to project a vision for the future, that creates understanding is a leadership imperative during ambiguous and turbulent times.
Effective communication is more than just a buzzword. It's a powerful tool that impacts employee engagement, collaboration, company culture and customer relationships (and yes, I am speaking from experience). Unfortunately, according to Entrepreneur Media, one survey found that "91 percent of 1,000 employees stated their leaders lack the ability to communicate well, which can be traced back to "a lack of emotional intelligence in how business leaders and managers" interact with their employees."
---
Update as of Wednesday, June 3, 2020 12:30 pm PST
Cutting Marketing – Does this make sense?
It has been three weeks since the last sharing of my thoughts on subjects that impact our business and personal lives. Today I am focusing on an insightful article I just recently read titled "Is it time to Slow Your Marketing?"
I have touched on a similar topic several weeks ago, and since we as a nation are starting to open up again in an attempt to get back to "normal" (whatever that means), it is worth diving deeper into the subject matter. That being said, let me provide you a little context in an effort to clarify my approach to this subject. I consider myself not only a marketing professional but an educator as well. Having taught the subject for about 14 years at Hartnell College and having spoken at numerous industry events on various aspects of marketing. The thoughts expressed in this reflection are based on numerous case studies, grounded in science and my professional experience.
Many business people are somewhat dismissive when it comes to marketing; thinking it is perhaps an optional tactical function of their businesses rather than looking at it as a science (a social science to be exact) and a critical function in the overall strategy of an organization. Perhaps marketers ourselves have hurt our profession because of what I call a "window dressing approach" to marketing. Meaning, just make it pretty and people will buy. This could not be further from the truth. Albert Einstein once said, "Creativity is intelligence having fun." He, as you know, was a scientist. Marketing by its scientific nature is creative and creativity is intelligent. Thus having a solid marketing strategy is simply the SMART thing to do in every situation and circumstance.
So going back to the question; Cutting Marketing – Does this make sense? The answer is an emphatic NO. During challenging times like we are in, it is instinctive to pull back certain business activities and sadly marketing is usually one of the first things business people cut. This is a counter intuitive reaction. Something that is strategically integral to the success of your business is not something that should be on the chopping block. What you change is your approach and messaging, and not the budget. Scott Bennett, senior account manager at MultiView said, "While you are trying to keep your business' head above water, pulling advertising is like throwing away your life line." As far as I am concerned as a professional and educator, he couldn't be more right.
---
Update as of Wednesday, May 13, 2020 10:00 am PST
Business Changes are coming Post COVID-19
Dear Clients, Partners, and Friends,
Today I am sharing with you my reflection on an article I read the other day by Kenn Adach, on the potential changes we can expect in the business world and the potential for behavioral changes post COVID. It is my hope that you find these topics interesting and thought provoking. Hopefully they spark greater creative thinking within your respective organizations.
Behavior Changes are a Certainty
Beyond a shadow of a doubt, COVID-19 is dramatically changing both consumer and business behaviors over the last two (+) months. Undoubtedly (and perhaps sadly), some of those behavior changes will continue for a long time, possibly even after the defeat of the Corona Virus. These new behaviors will likely become permanent the longer they are in place. With this pandemic the primary human emotion at play is fear. The prominence of fear in our society accelerates and embeds the new behaviors we are seeing in people.
Our companies really need to think about how the COVID-19 crisis will change our society's long-term social interactions, industry events, personal relationships and what products and services will people gravitate towards in the "new" post COVID-19 world.
"Many people will certainly have higher sensitivity to germs and the risks of spreading infections. This behavior alone will change many industries. Customers and workers will be more skeptical of close contact with others. Consumers travel, dining, entertainment and product preferences will be different tomorrow," says Chief Outsiders contributor Kenn Adach.
There will certainly be a very long list of changed behaviors and their impact will be equally long, as COVID-19 runs its course. The amount of changed behavior will depend on the number of people that are directly affected, how severely and for how long. In my view, many of these "new behaviors" will become normal as they are practiced and repeated over the coming months.
All of the above beg the questions: "How will behaviors shift in your industry?" Customer behavior changes will very likely require you to develop new or modified products and services. "New market leaders will emerge while some past leaders falter. Many companies will struggle post COVID-19," says Adach.
---
Update as of Friday, May 1, 2020 1:00 pm PST
How to Strengthen Communications in Challenging Times
Effective and good communication is at the heart of every sound leadership and management practice .
From establishing clear expectations, setting big picture goals, building company culture down to fostering accountability, communication is always at the core of effective leadership. Clearly messaged, trusted communication can either make or break our operations and enhance our employee engagement.
A study by The Economist Intelligence Unit indicates how poor workplace communication is detrimental to an organization. "Survey respondents say that communication barriers result in delay or failure to complete projects (44 percent), low morale (31 percent), missed performance goals (25 percent), and lost sales (18 percent)." This can be worse when a crisis such as the coronavirus pandemic or a natural disaster hits.
---
Update as of Friday, April 22, 2020 4:45 pm PST
Leading from your Living Room
I don't know about you, but these have been a long six weeks. With all my employees working from home (except Sam), it has certainly challenged my leadership skills. Now more than ever, I am so grateful I graduated from the California Agricultural Leadership Program (albeit 20 years ago) and the Cornell University Executive Leadership Program as I believe I gained important skills that I am relying on to guide my company and my team.
While sugar coating things is never very useful from a business perspective, the tone to strike during a crisis is one of optimism balanced with realism. It does not matter if you lead a small team of 5 or a large team of 500, we are all facing challenges that are unique to this crisis. With most of our state, country and world sheltering-in- place, this is a rare moment when the entire planet is having a collective shared experience.
Here are some ideas that you may find helpful in adjusting to what everyone is calling a "new" normal as we find ourselves leading from our living rooms, kitchens or home offices.
---
Update as of Friday, April 17, 2020 10:00 am PST
What's Next for Brands & Your Business
Spending my shelter-in-place time educating myself has been one benefit of our current national situation. My focus has been on learning things I can share with you on multiple levels. I have written about the personal side of this crisis, the social aspects, the business implications and from a perspective of looking forward beyond COVID-19. Looking forward is something I have always enjoyed doing, in particular as I try to recognize trends before they happen to give our clients a competitive advantage.
History and research clearly has shown, marketers who keep spending during downturns fare much much better than those who don't.
Now that consumer panic buying seems to have peaked [ I have seen toilet paper on shelf 🙂 ], brand panic from a business perspective may have just begun, because many brands including, the industries we serve, have slashed spending. Nonprofits in particular are being hard hit. However, we have to recommend that businesses and nonprofits resist this temptation. There has been an abundance of research that points to the fact that brands cutting spending now will have a harder time when recovery comes. Despite the unprecedented disruption in our collective lives, the current crisis is also creating opportunities for brands.
As business people, paying close attention to local, regional and national economic cues are important. For example, Goldman Sachs is projecting a 34% decline in 2nd quarter GDP. In addition to the US Department of Labor as of last week, unemployment claims hit 22 million. Understanding these details and their implications makes us better planners and prepares us for what may lie ahead. With that there are some things that marketing experts and economists agree business leaders should try to resist.
---
Update as of Tuesday, April 14, 2020 9:45 am PST
Dear Clients, Partners and Friends of TMD,
Since the shelter in place order was issued, I find myself doing a great deal of reading in the evenings and on weekends. I recently read an article in Advertising Age Magazine that discusses 5 Consumers Trends that will endure after COVID-19. These trends are very relevant to business and I want to share some insights I have had after reading the article.
It is remarkable how the U.S. population has so readily and instinctively changed behavior in ways that will likely have lasting implications for brands. With these changes there are opportunities but also cautions for marketers, and we are all marketers.
"When there are serious changes in lifestyle and life circumstances, there is a fairly dramatic change in preferences for brands that consumers use, and their perceptions about those brands," says Peter Noel Murry, who runs his own consumer psychology practice in New York.
---
Update as of Tuesday, April 7, 2020 4:00 pm PST
---
Update as of Thursday, April 2, 2020 11:30 am PST
Positively Looking Forward Together
I am not sure I can say with confidence that we are adjusting to the situation we find ourselves in, however, it has given me time to think and faithfully look forward. Juinpero Serra, founder of the California Mission system (now St. Serra) said: "Always look forward, never look back." Perhaps this is a message we can all collectively hold on to. With that said, I am committed to looking forward and helping others do the same. I want to remind you we are here for you and ready to help.
I recently read an article recommended by one of my employees (Fran Murillo), from Harvard Business Review. The article is entitled, "Ensure That Your Customer Relationships Outlast Coronavirus." I would like to share some highlights with you. The COVID-19 pandemic has forced our businesses to maintain and build relationships with consumers when their world has been upended. Businesses are now facing tension between generating sales during a period of extreme economic hardship and respecting the threats to life and livelihood that have altered consumer priorities and preferences.
---
Update as of Friday, March 27, 2020 4:45 pm PST
Read Video Transcript: TMD Cares and is Ready to Help
---
Update as of Tuesday, March 24, 2020 11:30 am PST
Press Release: TMD Creative: How Can We Help?
---
Update as of Monday, March 23, 2020 3:45 pm PST
Dear Valued Clients, Partners and Friends,
With the world seemingly changing at warp speed, we just wanted to check in to see how you are doing. During this trying time, the one constant is the need to connect and stay connected with friends, colleagues and family.
Our Founder Nicholas Pasculli has been thinking a lot about the importance of connecting lately, noting that, "If there is one silver lining to this fast-unfolding crisis, it has been, remaining in close contact with my immediate family and my co-workers working from home. Over the past week, I've had many more conversations with my family and friends. Even as I worry about what they're feeling – anxiety, confusion, fear of the unknown – all this contact has certainly made me feel better and, based on their comments, it has helped them feel calmer and more connected."
We thought we'd share some of Nick's thoughts about staying connected with the important people in our lives during this time when we're all struggling to adjust to the new normal:
Develop A Plan for Staying in Touch:
Jot down a list of people – even just three, four, or five – under the following headings: friends, family, coworkers, and neighbors. Develop a contact plan for the days and weeks ahead. It could be an aunt who lives alone, an older neighbor, or neighboring couple. Some you may want to contact every day or even every week. These need not be long conversations. Just reaching out is often enough.
Make Use of New Technologies:
Use the amazing new communication technologies available today – Zoom, FaceTime, Skype, Google Hangouts, etc. to create regular group conversations with your family or a specific group of friends. If you have folks in your circle who have never embraced platforms like these, do them a favor; call them and walk them through setting up. It will change their lives.
Give Yourself a Break:
Go for a walk or a hike, start a virtual book club over Skype or Zoom. Plan to watch the same comedy on Netflix with a friend. These moments of human contact – even if they are virtual – are even more important in times like these. Seeing a familiar face is comforting, even if it is on a device screen. And try to remember to laugh.
Staying connected with others is one of the best things we can do for our well-being during these anxious times. As Nick has been saying, "We all need to remember the Three F's (3F's), Faith, Family and Friends. When this is all over – and it will eventually be – we will all emerge with more, deeper, and better relationships."
Sincerely,
Your Friends at TMD Creative & TMD Technology Solutions
---
Update as of Tuesday, March 17, 2020 3:45 pm PST
The County of Monterey Board of Supervisors has ordered that all residents shelter in place starting Tuesday at midnight and going through April 8, 2020.
The order comes as the county confirms their first two cases of COVID-19 and an increasing number of cases across the state.
TMD is taking maximum precautions to protect our employees, clients and vendor partners. We will continue to provide you updates as to the impacts on the important services we provide to our valued clients.
God Bless you all and God Bless the United States of America
---
Update as of Monday, March 16, 2020 2:35 pm PST
Dear Valued Clients and Industry Partners,
As you are undoubtedly aware, the fallout from the national health crisis is very fluid and changing by the hour. We have heard from dozens of clients, vendors and the media that their offices are closing and people are being asked to work from home.
Due to the rapidly growing concerns surrounding the COVID-19 outbreak, TMD Creative has given our associates the option to temporarily work from home in an effort to keep our staff, our clients and our vendor partners safe and healthy. As you will recall from my previous message, we had a special staff meeting to address and hear the concerns of our associates. My goal is to safeguard their physical and emotional health.
To put this into perspective, a few of our team members are in the age group that State Health Officials are requesting to remain in their homes. Other team members live in family situations where they are vulnerable members of their families in the same household. My selfless team is more worried about their families and our clients much more than themselves.
We are taking steps to move work to individuals homes and are asking for your patience as we navigate this unprecedented situation. We are all in this together and are learning as we go. Our IT contractor is working on creating VPN access for all our team members.
Additionally, we will utilize other communication tools such as Google HangOut and Zoom Video Conferencing. We are also happy to utilize any platform you use, all we ask is that you give us ample time to respond and send us the necessary links. No doubt there will be a learning curve for many of us.
TMD will be in contact with you to prioritize projects we are currently working on and adjusting production schedule to adapt to this new normal. In addition to moving to remote work locations, we are taking these additional steps effective today until April 6 when we will reevaluate the situation.
Our non-management team members will not be attending any events or off-site meetings.
We will suspend close proximity activities such as site visits and business meals. Photo and video shoots will be evaluated on a case-by-case basis.
We will follow the guidelines provided by CDC and State Health Officials.
We are postponing all optional business travel.
Practicing "social distancing" in all circumstances including our own internal practices.
I know you share our concerns for our families and co-workers. Please know we understand the importance of continuing to assist you with your marketing and PR needs. We have tremendous gratitude for our business relationship with you and will do everything humanly possible to keep your company at the forefront.
That said, at this moment in our nation's history, we must put the physical and emotional health of our team, clients and vendors first. I will more than likely continue to come to my office daily, so I invite you to reach out to me directly if you have any questions or concerns. Join me in my prayers for our families, our businesses and our nation.
With Sincere Gratitude,
Nicholas M. Pasculli
President & CEO
---