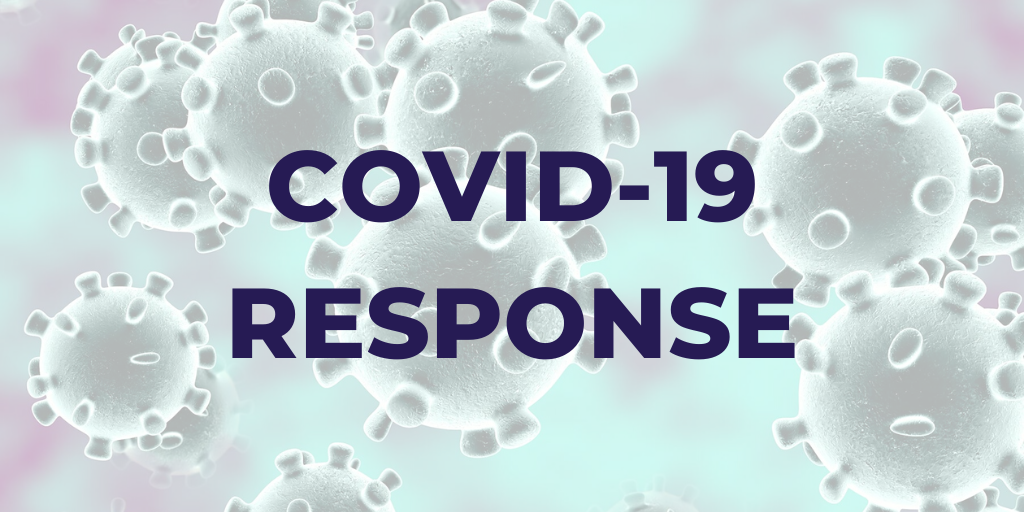 Published by TMD
Update as of Friday, March 27, 2020 4:45 pm PST
Read Video Transcript: TMD Cares and is Ready to Help
---
Update as of Tuesday, March 24, 2020 11:30 am PST
Press Release: TMD Creative: How Can We Help?
---
Update as of Monday, March 23, 2020 3:45 pm PST
Dear Valued Clients, Partners and Friends,
With the world seemingly changing at warp speed, we just wanted to check in to see how you are doing. During this trying time, the one constant is the need to connect and stay connected with friends, colleagues and family.
Our Founder Nicholas Pasculli has been thinking a lot about the importance of connecting lately, noting that, "If there is one silver lining to this fast-unfolding crisis, it has been, remaining in close contact with my immediate family and my co-workers working from home. Over the past week, I've had many more conversations with my family and friends. Even as I worry about what they're feeling – anxiety, confusion, fear of the unknown – all this contact has certainly made me feel better and, based on their comments, it has helped them feel calmer and more connected."
We thought we'd share some of Nick's thoughts about staying connected with the important people in our lives during this time when we're all struggling to adjust to the new normal:
Develop A Plan for Staying in Touch:
Jot down a list of people – even just three, four, or five – under the following headings: friends, family, coworkers, and neighbors. Develop a contact plan for the days and weeks ahead. It could be an aunt who lives alone, an older neighbor, or neighboring couple. Some you may want to contact every day or even every week. These need not be long conversations. Just reaching out is often enough.
Make Use of New Technologies:
Use the amazing new communication technologies available today – Zoom, FaceTime, Skype, Google Hangouts, etc. to create regular group conversations with your family or a specific group of friends. If you have folks in your circle who have never embraced platforms like these, do them a favor; call them and walk them through setting up. It will change their lives.
Give Yourself a Break:
Go for a walk or a hike, start a virtual book club over Skype or Zoom. Plan to watch the same comedy on Netflix with a friend. These moments of human contact – even if they are virtual – are even more important in times like these. Seeing a familiar face is comforting, even if it is on a device screen. And try to remember to laugh.
Staying connected with others is one of the best things we can do for our well-being during these anxious times. As Nick has been saying, "We all need to remember the Three F's (3F's), Faith, Family and Friends. When this is all over – and it will eventually be – we will all emerge with more, deeper, and better relationships."
Sincerely,
Your Friends at TMD Creative & TMD Technology Solutions
---
Update as of Tuesday, March 17, 2020 3:45 pm PST
The County of Monterey Board of Supervisors has ordered that all residents shelter in place starting Tuesday at midnight and going through April 8, 2020.
The order comes as the county confirms their first two cases of COVID-19 and an increasing number of cases across the state.
TMD is taking maximum precautions to protect our employees, clients and vendor partners. We will continue to provide you updates as to the impacts on the important services we provide to our valued clients.
God Bless you all and God Bless the United States of America
---
Update as of Monday, March 16, 2020 2:35 pm PST
Dear Valued Clients and Industry Partners,
As you are undoubtedly aware, the fallout from the national health crisis is very fluid and changing by the hour. We have heard from dozens of clients, vendors and the media that their offices are closing and people are being asked to work from home.
Due to the rapidly growing concerns surrounding the COVID-19 outbreak, TMD Creative has given our associates the option to temporarily work from home in an effort to keep our staff, our clients and our vendor partners safe and healthy. As you will recall from my previous message, we had a special staff meeting to address and hear the concerns of our associates. My goal is to safeguard their physical and emotional health.
To put this into perspective, a few of our team members are in the age group that State Health Officials are requesting to remain in their homes. Other team members live in family situations where they are vulnerable members of their families in the same household. My selfless team is more worried about their families and our clients much more than themselves.
We are taking steps to move work to individuals homes and are asking for your patience as we navigate this unprecedented situation. We are all in this together and are learning as we go. Our IT contractor is working on creating VPN access for all our team members.
Additionally, we will utilize other communication tools such as Google HangOut and Zoom Video Conferencing. We are also happy to utilize any platform you use, all we ask is that you give us ample time to respond and send us the necessary links. No doubt there will be a learning curve for many of us.
TMD will be in contact with you to prioritize projects we are currently working on and adjusting production schedule to adapt to this new normal. In addition to moving to remote work locations, we are taking these additional steps effective today until April 6 when we will reevaluate the situation.
Our non-management team members will not be attending any events or off-site meetings.
We will suspend close proximity activities such as site visits and business meals. Photo and video shoots will be evaluated on a case-by-case basis.
We will follow the guidelines provided by CDC and State Health Officials.
We are postponing all optional business travel.
Practicing "social distancing" in all circumstances including our own internal practices.
I know you share our concerns for our families and co-workers. Please know we understand the importance of continuing to assist you with your marketing and PR needs. We have tremendous gratitude for our business relationship with you and will do everything humanly possible to keep your company at the forefront.
That said, at this moment in our nation's history, we must put the physical and emotional health of our team, clients and vendors first. I will more than likely continue to come to my office daily, so I invite you to reach out to me directly if you have any questions or concerns. Join me in my prayers for our families, our businesses and our nation.
With Sincere Gratitude,
Nicholas M. Pasculli
President & CEO
---